Valentine's Day for Singles: Introducing Expert Nicole Xiques
As we are approaching Valentine's Day many of us may be feeling lonely and unsettled about our love lives. February is a great month to start to LUV yourself give back to one self and make sure that you are priority in your life before you head out to find the love of your life.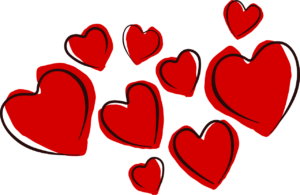 We are honored to have the amazing Nicole Xiques of the unguarded heart as one of our relationship experts! We were able to sit down and interview her  in this month of Love!
Join our Membership to chat or call with Nicole!
https://myluvtalk.com/membership-join/
1.  What is the perfect online dating profile?
The perfect online dating profile is all about representing YOU in the most real and authentic way. Since this is the "first impression" before meeting, it is best to showcase the true essence that is you. Be sure to write a bio that describes what you like, who you are (the best way you can) and what you are truly looking for. Pick pictures of times that you felt your best and were doing things that made you feel genuinely happy. Be confident in who you are and that energy will shine through on a profile.
Question 2: What are some great ideas for a first date?
I am a fan of non-typical first dates. Sure you can go for drinks, coffee or dinner. However, how about doing something like mini-golf, bowling, meeting for a free concert. Do something that while you can get to know each other, it's an opportunity to enjoy yourself and not have it be such an interview.
Question 3: Can women ask men out? Why or Why not?
I am a believer that women can most definitely ask a man out. Sometimes there are situations where men don't know if a woman is interested and her making a move and asking them out will give him the sign that she wants to get to know more about him. I think at that point if he accepts and there is interest from both sides, he can take the lead. Woman should be able to stand in their confidence and make their interest known, allowing the man to then show his interest in return.
Question 4: How can you spot a player?
As a woman we have an amazing intuition, yet we always feel the need to give men the benefit of the doubt. If something feels off it usually means it is. I think it can go both way. Sometimes a player can be a smooth talker, telling you exactly what you want to hear when you hear but something inside tells you it doesn't seem genuine. There are also those I don't know where I stand guys. They show you some interest and then don't call you for a few days. They might not necessarily be a player, but they sure aren't interested in getting to really know you. At the end of the day, your instincts can tell if something doesn't add up and you really need to start listening to it.
Question 5: How can we cope with heartbreak?
Heartbreak is a real thing. Emotions can affect what happens to your body and why heart break can physically feel excruciating. We must truly go through the stages of grief to get past our heartbreak and that means we must FEEL it. Not cover it up, but allow ourselves to process. Many times we re-create the heartbreak by stalking on social media, using coping mechanisms that are unhealthy such as getting drunk, sleeping with other people or moving on right away. Truth is, we need to FEEL our anger, feel our sadness and choose to shift our perspective and see the situation in a different light to gain acceptance. Surround yourself with people who will allow you to be in feeling, empathize and then call you out when you have stayed stuck in it for too long. Begin to do things that will allow you to see your worth, your beauty and true essence so that you can love yourself through the heartbreak.
Question 6. What are great romantic date ideas?
Oh this is fun 🙂 Some ideas…..Have a picnic on your living room floor (or any other room you'd like). Create a scavenger hunt for you and your partner to do together in your town. Put some date ideas of your own in a jar and pick it out. Go restaurant hopping where you pick a place for a drink and appetizer and don't tell your partner and he does the same for your next spot. Watch the sunset somewhere with a nice bottle of wine and a speaker with music playing.
Question 7. How do you handle cohabitation and splitting up household chores?
I think anything that has to do with cohabitation, living together and doing chores requires COMMUNICATION! Sit down and have a conversation about what things are needed from each other. Discuss what each of you feels is good to split, what person will handle the laundry, cleaning, picking up, etc. It's so important to talk about it and come up with a plan you both are comfortable with. It also allows you to get clear and detailed about how you want the household to work.
Question 8. How do you deal with betrayal?
Betrayal is going to happen in relationships. From the little white lie to a huge deal breaker. I think it is important to get clear on what types of betrayal you are willing to work on. For example, if your partner cheats on you, you can decide if that is something you would want to try and get past or not. In those types of situations, my recommendation would definitely be to seek professional help. When it comes to little white lies I believe you need to be able to see if this was a one time thing or a continuous habit. Address it head on, talk to your partner with an open and loving heart to express how the betrayal has hurt you. How your partner reacts will determine your next steps.
Question 9. What is Love?
Love is unconditional. It doesn't keep score, it doesn't blame, it sees the flaws of the other and chooses to love them anyway. It is open, it is vulnerable, it is willing to learn and grow and flourish.
Question 10. How do you keep love alive?
You keep love alive by letting go of being right in order to stay connected to the other person. So many times we choose, unconsciously, to let our ego lead the way of our relationships. Love is pure, it is kind and doesn't keep a guard up. Keeping the love going takes a conscious effort to making time for the other person, to forgive when they have hurt you and to put their needs before your own. If you have date nights, do something THEY want to do. If they need love and support, give it to them. When you both are coming from this heart space, love can't die.
Style expert Rachel Jimenez shares her fashion tips for your dating life!
Rachel Jimenez launched her business Rachel J Styling, a fashion styling and consulting business in Chicago and Los Angeles. She is the Head Stylist for Felix Magazine and a Founding Outfitter/Fashion Consultant for Trumaker. Check out this interview with her while she shares her fashion and love tips.
How does how we feel influence what we are wearing?
I tell my clients all the time that looking good on the outside starts with feeling good on the inside. Dressing from the inside out means more than getting the right sized bra and perfectly seamless panties or shape wear, although all of that is crucial to setting the foundation for a well built wardrobe. Take some time to get yourself in a happy, self-loving place. Your daily goal should be to feel good and everything on the outside will look that much more amazing on you!
What are the current trends you see men wearing?
Men are paying attention to their clothing in a big way, and I am loving it! Men are definitely more thoughtful about what they put on and are making sure that it fits properly. Its refreshing to see men buy more tailored, custom fit clothing. Gone are the days of baggy jeans and bulky shirts. One of the most eye-catching trends is how men dress up their looks with accessories. Funky shoes, pocket squares, bold watches, and cuff links are huge year round.
What are the current trends you see women wearing?
This Summer has been all about showing off that shoulder! Off-the-shoulder tops and dresses are everywhere and everything! Rompers and jumpsuits with boho-chic prints are still making heads turn, and make getting dressed that much easier. While ladies are still loving their sexy high heels, you'll see a lot more dressy flats and cool, sporty white sneakers with dresses. Athleisure is a trend that is here to stay.
How should you dress on the first blind date?
Be bold and be yourself! Choose an outfit that you feel confident and really good in. You're going for effortless chic and subtle sexy, so avoid anything that makes you look like you're trying too hard. A first date is fun, flirty and a time to really get to know if there is a connection above all else. Tip: don't wear heels that hurt and make it hard to watch you walking in.
What are great simple additions to your outfit on a tight budget for date night?
When on a budget, I'm a big fan of shopping in your own closet and re-inventing an old look to make it fresh and new again. You don't have to run out and splurge unnecessarily, but if you want to add some interest to an old look opt for buying a great statement necklace or an amazing pair of earrings. A bold new lip color that you wouldn't normally wear can brighten your face too!
How can a newly single person update their look?
Newly single is an opportunity to create a new you! Its the perfect time to let go of old baggage and become even better than before. You've probably gotten stuck in a fashion rut. My guess is you buy the same colors and the same style of jeans and dresses. Make it a point to try something new! You may have had the same hair style and hair color for years too. Go out shopping with a new set of eyes. Get in that dressing room and try on things that you never pictured yourself in. You might surprise yourself in the best way possible.
What is love?
At its core, love is a choice. Plain and simple. It is a decision that you make over and over to be deeply kind, caring, giving, and accepting of another person just as they are, even when you think they may not deserve your love. I believe love is the practice of nurturing another human being in the most selfless and pure way that you know how.
Tips on keeping love alive?
Laugh, pray, eat, shop and watch sports together! 😉 Do something out of the ordinary to show your appreciation. Don't be too proud to apologize and let go of the small stuff. Hold hands. Focus on their positive qualities. Be open to what your partner wants to do, and don't insist on only doing what you want to do! Buy a thoughtful gift for no reason. Oh, when they look good, tell them! A compliment can go a long way…
A few books about love that I LUV! Both are insightful for singles or couples.
The 5 Love Languages by Gary D. Chapman
Why You're Not Married…Yet by Tracy McMillan
Have any other questions or need styling advice? Email Rachel at rachel@racheljstyling.com
The Single Life
Being single can have it's charms while you are venturing out on the dating scene searching for Mr. Right. Many single women are searching for love, companionship, and "the one". It can be a journey filled with happiness and heartbreak. One thing that is constant is one self and the belief they can improve. We all can improve our relationships skills. We are on constant stream on learning new things as we grow into the people we will become. Why not focus on improving our relationships starting with the most important person yourself.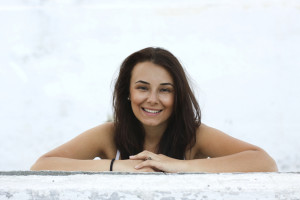 Being comfortable alone, go eat out, go to a movie, find some place to be fully comfortable with yourself. How can we expect other people to be happy with us if we can't be happy alone? It is necessary to not use bad toxic relationships as a crutch simply because we don't want to be alone. It is only when you have developed confidence that you can truly open yourself up to finding the right person or letting them find you.
The Dating Expert
We have the great pleasure of interviewing our first guru Anita Chilpala LMFT. She has focused her career on helping singles and couples build stronger relationship skills to live happier, healthier lives. Check her out at http://relationshipreality312.com/.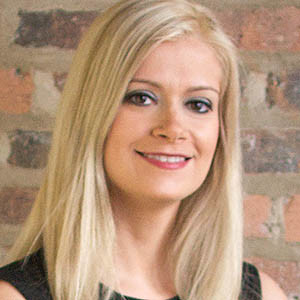 1. How can we find love?
    A:    People have to be open to finding love. Timing is very important. Online dating is a great easy way to meet people. Other options include meeting people through friends, events, meetup groups, and simply out enjoy your hobbies.
2. What some great first date ideas?
     A:  Go to a bar get drinks, Get a cup of coffee or tea and local coffee house,  Keep it simple.
3. Once the honeymoon phase ends what are some great ways to keep the passion going?
      A: Remember to be vulnerable share parts of yourself, be flirty with one another, get out of your routine do activities that excite you again.
4.How do see the institution of marriage changing?
     A:  Marriage has been proven to bring lifelong satisfaction.  We need to start making education on marriage and how to have healthy relationships. People need to have access to information on how to make successful marriages work.
5. What are great ways of coping with heartbreak?
     A: Avoiding places that you frequented with your ex. Plan a new routine, plan outings with friends, get off social media (unfriend them), keep busy set new professional and personal goals.
6.  How can we end our relationships in least painful way?
A. Each individual needs to be honest and gentle. Communicate with one another to manage the conflict go see a marriage counselor.
7. When do we jump back into the dating scene?
A. Pay attention to your body. Trust your gut and instincts. If you are having fun and not thinking about your ex then it is time to start dating again.
8. Ways to Love yourself?
A. Stop being so critical of yourself. Be kind to yourself. Understand your worth!
9. What does love mean to you?
A. Giving and keeping your partner elevated. Your words and actions have to match. Love is a deep sense of joy and fulfillment.
10. What are your tips to keeping love alive?
Attention, Attention, Attention! Make sure you are getting validation and feel appreciated by your partner.
Have fun 
Be vulnerable
Stay flirty and show your sexual attraction to one another
Understand you are a unit