Valentine's Day for Singles: Introducing Expert Nicole Xiques
As we are approaching Valentine's Day many of us may be feeling lonely and unsettled about our love lives. February is a great month to start to LUV yourself give back to one self and make sure that you are priority in your life before you head out to find the love of your life.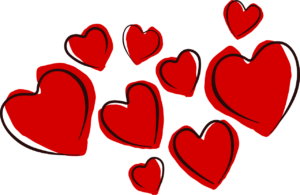 We are honored to have the amazing Nicole Xiques of the unguarded heart as one of our relationship experts! We were able to sit down and interview her  in this month of Love!
Join our Membership to chat or call with Nicole!
https://myluvtalk.com/membership-join/
1.  What is the perfect online dating profile?
The perfect online dating profile is all about representing YOU in the most real and authentic way. Since this is the "first impression" before meeting, it is best to showcase the true essence that is you. Be sure to write a bio that describes what you like, who you are (the best way you can) and what you are truly looking for. Pick pictures of times that you felt your best and were doing things that made you feel genuinely happy. Be confident in who you are and that energy will shine through on a profile.
Question 2: What are some great ideas for a first date?
I am a fan of non-typical first dates. Sure you can go for drinks, coffee or dinner. However, how about doing something like mini-golf, bowling, meeting for a free concert. Do something that while you can get to know each other, it's an opportunity to enjoy yourself and not have it be such an interview.
Question 3: Can women ask men out? Why or Why not?
I am a believer that women can most definitely ask a man out. Sometimes there are situations where men don't know if a woman is interested and her making a move and asking them out will give him the sign that she wants to get to know more about him. I think at that point if he accepts and there is interest from both sides, he can take the lead. Woman should be able to stand in their confidence and make their interest known, allowing the man to then show his interest in return.
Question 4: How can you spot a player?
As a woman we have an amazing intuition, yet we always feel the need to give men the benefit of the doubt. If something feels off it usually means it is. I think it can go both way. Sometimes a player can be a smooth talker, telling you exactly what you want to hear when you hear but something inside tells you it doesn't seem genuine. There are also those I don't know where I stand guys. They show you some interest and then don't call you for a few days. They might not necessarily be a player, but they sure aren't interested in getting to really know you. At the end of the day, your instincts can tell if something doesn't add up and you really need to start listening to it.
Question 5: How can we cope with heartbreak?
Heartbreak is a real thing. Emotions can affect what happens to your body and why heart break can physically feel excruciating. We must truly go through the stages of grief to get past our heartbreak and that means we must FEEL it. Not cover it up, but allow ourselves to process. Many times we re-create the heartbreak by stalking on social media, using coping mechanisms that are unhealthy such as getting drunk, sleeping with other people or moving on right away. Truth is, we need to FEEL our anger, feel our sadness and choose to shift our perspective and see the situation in a different light to gain acceptance. Surround yourself with people who will allow you to be in feeling, empathize and then call you out when you have stayed stuck in it for too long. Begin to do things that will allow you to see your worth, your beauty and true essence so that you can love yourself through the heartbreak.
Question 6. What are great romantic date ideas?
Oh this is fun 🙂 Some ideas…..Have a picnic on your living room floor (or any other room you'd like). Create a scavenger hunt for you and your partner to do together in your town. Put some date ideas of your own in a jar and pick it out. Go restaurant hopping where you pick a place for a drink and appetizer and don't tell your partner and he does the same for your next spot. Watch the sunset somewhere with a nice bottle of wine and a speaker with music playing.
Question 7. How do you handle cohabitation and splitting up household chores?
I think anything that has to do with cohabitation, living together and doing chores requires COMMUNICATION! Sit down and have a conversation about what things are needed from each other. Discuss what each of you feels is good to split, what person will handle the laundry, cleaning, picking up, etc. It's so important to talk about it and come up with a plan you both are comfortable with. It also allows you to get clear and detailed about how you want the household to work.
Question 8. How do you deal with betrayal?
Betrayal is going to happen in relationships. From the little white lie to a huge deal breaker. I think it is important to get clear on what types of betrayal you are willing to work on. For example, if your partner cheats on you, you can decide if that is something you would want to try and get past or not. In those types of situations, my recommendation would definitely be to seek professional help. When it comes to little white lies I believe you need to be able to see if this was a one time thing or a continuous habit. Address it head on, talk to your partner with an open and loving heart to express how the betrayal has hurt you. How your partner reacts will determine your next steps.
Question 9. What is Love?
Love is unconditional. It doesn't keep score, it doesn't blame, it sees the flaws of the other and chooses to love them anyway. It is open, it is vulnerable, it is willing to learn and grow and flourish.
Question 10. How do you keep love alive?
You keep love alive by letting go of being right in order to stay connected to the other person. So many times we choose, unconsciously, to let our ego lead the way of our relationships. Love is pure, it is kind and doesn't keep a guard up. Keeping the love going takes a conscious effort to making time for the other person, to forgive when they have hurt you and to put their needs before your own. If you have date nights, do something THEY want to do. If they need love and support, give it to them. When you both are coming from this heart space, love can't die.
Money Saving Secrets for Single Women by blogger Casey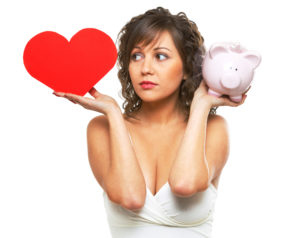 There are many ways to save money, whether you are in a relationship or have not yet met your significant other. For women out there who have not yet found their S.O., financial matters do not have to be overwhelming or stressful with the right planning and guidance. Here are a few quick tips on how to save money effectively!
1. Track your expenses
As annoying as it can be, tracking all of the money you are spending and receiving is the first step in financial budgeting. By tracking your expenses, you will be able to make changes to your habits accordingly for maximum money saving in the future.
2. Establish an emergency fund
Having an emergency fund of about nine months' pay will save you from the potential horror of being laid off of work. The best place to keep an emergency savings account is somewhere you can easily access it, without penalty.
3. Take care of your stuff
The longer your clothes/furniture/other items last, the less amount of times you need to replace them, and therefore, the less amount of money you need to spend.
4.
Think before you spend
This may seem a little bit like a no-brainer, but there are many impulse buys that we all fall for every once and a while. Give yourself at least 24 hours before making a big purchase and reflect on it, don't go on massive shopping trips when you are upset or emotional, and have a clear concept of your financial goals.
5. Go on alternative, cheaper dates
When you do go on dates, skip the more expensive dinner-and-movie nights and find free and fun events in your city to explore. Instead of restaurants, stay in and cook your favorite meals together. Have fun and get creative!
Build Your Empire: Money Saving tips from expert Peter Arboleda
Money is an issue many of us avoid in the early part of dating yet it influences our daily life and lifestyle choices. It is one issue that definitely affects singles and couples. We are honored to present our finance expert Peter Arboleda of IHT Wealth Management.
Peter Arboleda leverages his extensive experience of over 15 years in the financial services industry, focused on financial planning and wealth management, to assist his clients in pursuing their financial goals. He's dedicated to providing prudent advice and personalized strategic solutions to clients throughout all stages of their financial life.
1. We hear the term money and love don't mix. How do you have the conversation about your finances with a loved one during the dating process?
I would tread lightly, one individual is always the lead, more financially stable than the other. You have to work together- split responsibilities and start long term planning.
2. What are the issues when someone marries someone with debt vs assets?
Having a lot of debt is a concern, examining the cause of that debt, identify the problems and put a  budget in place. If someone has assets the partner should not take things for granted in the lifestyle and be respectful.
3. With so many people choosing to delay marriage and cohabit how can we be equal in finances during and after a relationship?
One easy solution is to start a joint account and examine one's income versus expenses. 
4. What are the advantages/ disadvantages when being married building wealth?
It is easy to focus on goal/ partnership approach, holding responsibility and budgets/ saving goals. contributions to retirement accounts.- save on taxes.
5. Why do all the rich men attract beautiful women? Is it just for money?
The wealthy hang out in nice places, usually these places attract beautiful successful people. People want to be surrounded by arm candy and want to be taken care.
6. What is love?
It is friendship, heartache, happiness, desire, and the hope for future.
7. What tips on keeping love alive?
Don't sweat the small stuff,
Date nights
Get tipsy together
Dress up for each other
Be-YOU-tiful First Date Outfit by Toni
"I HAVE NOTHING TO WEAR"- said every woman, ever.
And that's just on a normal day… Don't even get me started on the pre-date panic that sets in as we look into our closet and watch in horror as it seemingly shrinks astronomically by the second.
But take a deep breath and relax because I am here to tell you the secret to the finding the flawless first date outfit.
First dates are all about first impressions, so naturally you want it to be an outstanding one, right? Well, yes, but not so fast. Thinking that way can set you up for disaster; you'll end up putting too much pressure on yourself and you'll be focusing on maintaining unrealistic standards for yourself. It's important to grasp that you cannot control how others perceive you. So, what you should be focusing on instead is presenting the most authentic version of yourself possible!
Stay true to you. And that starts with your outfit.
I know, that might seem backwards and a little shallow… but think about it logically. Your date sees you first and then gets to know you throughout the date. So it really does start with your outfit!
It really is as simple as wearing your favorite outfit! We all have one! I mean granted, you do have to dress for the occasion. For obvious reasons, you can't wear a baggy old sorority shirt with leggings or running shorts to a fancy, upscale dinner. But more often than not, women will have a favorite outfit in each "category of dress" if you will. So wear whichever one is appropriate for your date!
You don't have to go out and spend hundreds on a new outfit to impress your date. You'll end up portraying someone that you are not. If the two of you are meant to be together, you'll impress him simply by being yourself! Truth be told, you shouldn't even be spending a penny on anything new! I know it might not seem like you have anything to wear, but I promise you that you do.
And I promise you it's beautiful.
The overall secret is to not try too hard. Don't overthink it!
Over time we, as women, naturally develop our classic "go-to" outfits for various occasions. They always works, they're always comfortable, and most importantly they're always us. Pick one of your go-to outfits and let your personality do the rest of the work on the date.
The Single Life
Being single can have it's charms while you are venturing out on the dating scene searching for Mr. Right. Many single women are searching for love, companionship, and "the one". It can be a journey filled with happiness and heartbreak. One thing that is constant is one self and the belief they can improve. We all can improve our relationships skills. We are on constant stream on learning new things as we grow into the people we will become. Why not focus on improving our relationships starting with the most important person yourself.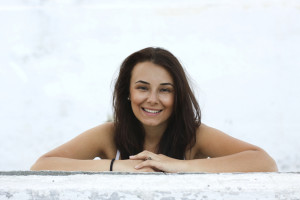 Being comfortable alone, go eat out, go to a movie, find some place to be fully comfortable with yourself. How can we expect other people to be happy with us if we can't be happy alone? It is necessary to not use bad toxic relationships as a crutch simply because we don't want to be alone. It is only when you have developed confidence that you can truly open yourself up to finding the right person or letting them find you.
The Dating Expert
We have the great pleasure of interviewing our first guru Anita Chilpala LMFT. She has focused her career on helping singles and couples build stronger relationship skills to live happier, healthier lives. Check her out at http://relationshipreality312.com/.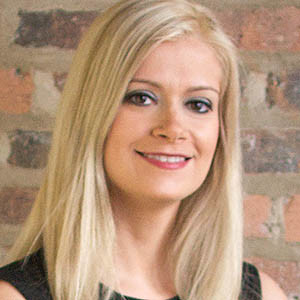 1. How can we find love?
    A:    People have to be open to finding love. Timing is very important. Online dating is a great easy way to meet people. Other options include meeting people through friends, events, meetup groups, and simply out enjoy your hobbies.
2. What some great first date ideas?
     A:  Go to a bar get drinks, Get a cup of coffee or tea and local coffee house,  Keep it simple.
3. Once the honeymoon phase ends what are some great ways to keep the passion going?
      A: Remember to be vulnerable share parts of yourself, be flirty with one another, get out of your routine do activities that excite you again.
4.How do see the institution of marriage changing?
     A:  Marriage has been proven to bring lifelong satisfaction.  We need to start making education on marriage and how to have healthy relationships. People need to have access to information on how to make successful marriages work.
5. What are great ways of coping with heartbreak?
     A: Avoiding places that you frequented with your ex. Plan a new routine, plan outings with friends, get off social media (unfriend them), keep busy set new professional and personal goals.
6.  How can we end our relationships in least painful way?
A. Each individual needs to be honest and gentle. Communicate with one another to manage the conflict go see a marriage counselor.
7. When do we jump back into the dating scene?
A. Pay attention to your body. Trust your gut and instincts. If you are having fun and not thinking about your ex then it is time to start dating again.
8. Ways to Love yourself?
A. Stop being so critical of yourself. Be kind to yourself. Understand your worth!
9. What does love mean to you?
A. Giving and keeping your partner elevated. Your words and actions have to match. Love is a deep sense of joy and fulfillment.
10. What are your tips to keeping love alive?
Attention, Attention, Attention! Make sure you are getting validation and feel appreciated by your partner.
Have fun 
Be vulnerable
Stay flirty and show your sexual attraction to one another
Understand you are a unit