Surviving Holiday Breakups by Expert Divorce Attorney Brian Thompson
The holiday season can be a difficult time for those in relationships that are teetering on the edge and especially difficult for those whose relationship ends just prior to the holidays.  What can you do to get over the sadness, depression or other feelings that frequently go along with the end of a relationship?
Spend time with friends and family – The end of a relationship is simply a reflection of how you feel about and interact with that partner. It does not have to be taken as a reflection of your personal worth.  No matter what went down between you and your partner, chances are your friends and family (even the prying ones) still love you.  Remember that and enjoy some time with friends and family.
Attend holiday parties – Continue to enjoy your favorite holiday traditions and parties. If you like to dress up, drink and/or dance at holiday parties, go ahead and do so.  Who knows?  You may just meet your next boyfriend or girlfriend at the bar, on the dance floor or under the mistletoe.  Just don't throw yourself into a rebound relationship before you have processed your feelings from the prior relationship.
Avoid your ex-partner – Try to avoid places where you might encounter your ex, such as parties thrown by mutual friends.  Delete him or her from your phone to avoid the temptation to drunk dial your ex.  Also, lay low on social media – don't post photos of yourself with some new person you met just to piss off your ex.  This kind of passive-aggressive behavior is childish and just keeps your mind occupied with the ex-partner.  Consider "unfriending" or "unfollowing" your ex on social media so that you don't see pictures of him or her that cause you to dwell on the relationship.
Volunteer and/or donate – Volunteering to help others can take your focus off your problems, both real and perceived, and help create connection to your fellow man and community in which you live. Consider volunteering to serve meals to the needy in a soup kitchen, deliver meals to the elderly, or spend time with the elderly in a retirement community.  Consider donating to a toy drive the money you would have spent on your partner's gift . . . he won't miss the socks or tie you would have given him, but the child who receives your toy will be thankful.
Whatever approach or approaches you take to survive a holiday break, be thankful that a new year and new beginning is right around the corner.
The Single Life
Being single can have it's charms while you are venturing out on the dating scene searching for Mr. Right. Many single women are searching for love, companionship, and "the one". It can be a journey filled with happiness and heartbreak. One thing that is constant is one self and the belief they can improve. We all can improve our relationships skills. We are on constant stream on learning new things as we grow into the people we will become. Why not focus on improving our relationships starting with the most important person yourself.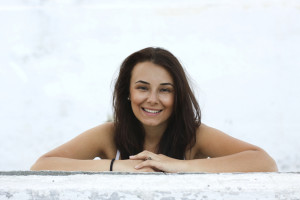 Being comfortable alone, go eat out, go to a movie, find some place to be fully comfortable with yourself. How can we expect other people to be happy with us if we can't be happy alone? It is necessary to not use bad toxic relationships as a crutch simply because we don't want to be alone. It is only when you have developed confidence that you can truly open yourself up to finding the right person or letting them find you.
The Dating Expert
We have the great pleasure of interviewing our first guru Anita Chilpala LMFT. She has focused her career on helping singles and couples build stronger relationship skills to live happier, healthier lives. Check her out at http://relationshipreality312.com/.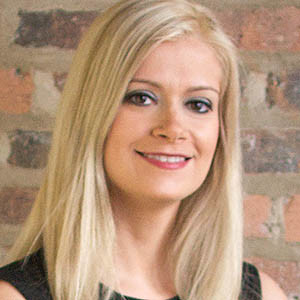 1. How can we find love?
    A:    People have to be open to finding love. Timing is very important. Online dating is a great easy way to meet people. Other options include meeting people through friends, events, meetup groups, and simply out enjoy your hobbies.
2. What some great first date ideas?
     A:  Go to a bar get drinks, Get a cup of coffee or tea and local coffee house,  Keep it simple.
3. Once the honeymoon phase ends what are some great ways to keep the passion going?
      A: Remember to be vulnerable share parts of yourself, be flirty with one another, get out of your routine do activities that excite you again.
4.How do see the institution of marriage changing?
     A:  Marriage has been proven to bring lifelong satisfaction.  We need to start making education on marriage and how to have healthy relationships. People need to have access to information on how to make successful marriages work.
5. What are great ways of coping with heartbreak?
     A: Avoiding places that you frequented with your ex. Plan a new routine, plan outings with friends, get off social media (unfriend them), keep busy set new professional and personal goals.
6.  How can we end our relationships in least painful way?
A. Each individual needs to be honest and gentle. Communicate with one another to manage the conflict go see a marriage counselor.
7. When do we jump back into the dating scene?
A. Pay attention to your body. Trust your gut and instincts. If you are having fun and not thinking about your ex then it is time to start dating again.
8. Ways to Love yourself?
A. Stop being so critical of yourself. Be kind to yourself. Understand your worth!
9. What does love mean to you?
A. Giving and keeping your partner elevated. Your words and actions have to match. Love is a deep sense of joy and fulfillment.
10. What are your tips to keeping love alive?
Attention, Attention, Attention! Make sure you are getting validation and feel appreciated by your partner.
Have fun 
Be vulnerable
Stay flirty and show your sexual attraction to one another
Understand you are a unit